LIL BOY IS A TAKEAWAY BY OLD BOY RESTAURANT.
WE SERVE BAOS, SANDOS & ROASTS UNTIL WE RUN OUT.
SANDOS ARE OUR LOVE LETTER TO SANDWICHES. FROM VIETNAMESE BANH MI'S TO JAPANESE KATSU SANDOS TO A CLASSIC FRIED CHICKEN SANDWICH.
OUR ROASTS ARE INSPIRED BY THE STREETS OF BANGKOK. THINK ROASTED MEATS, FRIED RICE, NOODLES AND STIR-FRIED VEGGIES.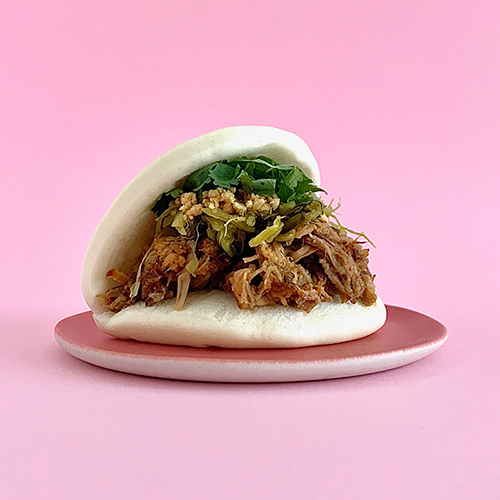 CLASSIC BRAISED pork BAO 5,5
braised pork, mustard greens, peanuts, coriander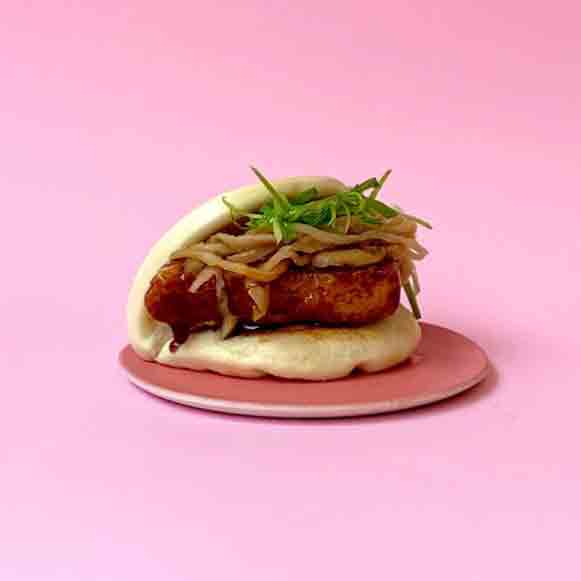 FRIED TOFU BAO (V) 5,5
FRIED TOFU, CARAMELISED SOY SAUCE, SPRING ONIONS, PICKLED RADISH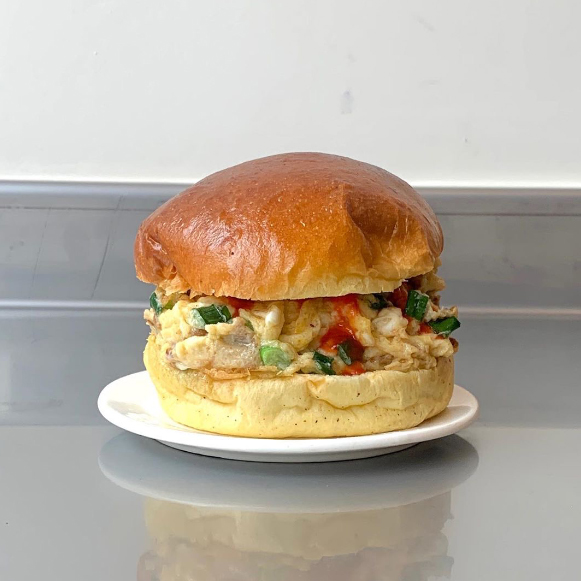 EGG SANDO (V) 7
BRIOCHE BUN, THAI OMELETTE, SRIRACHA, CORIANDER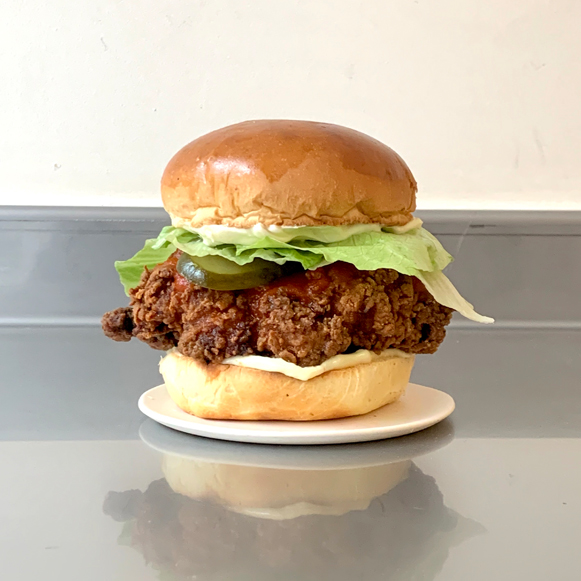 FRIED CHICKEN SANDO 9,5
Bun, fried chicken, pickles, mayonnaise, homemade sriracha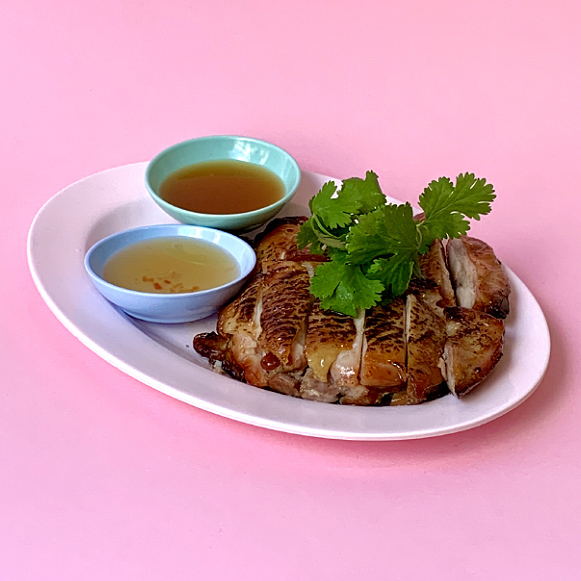 KAI YANG 12
THAI ROASTED CHICKEN, SERVED WITH A SOY & CHILI SAUCE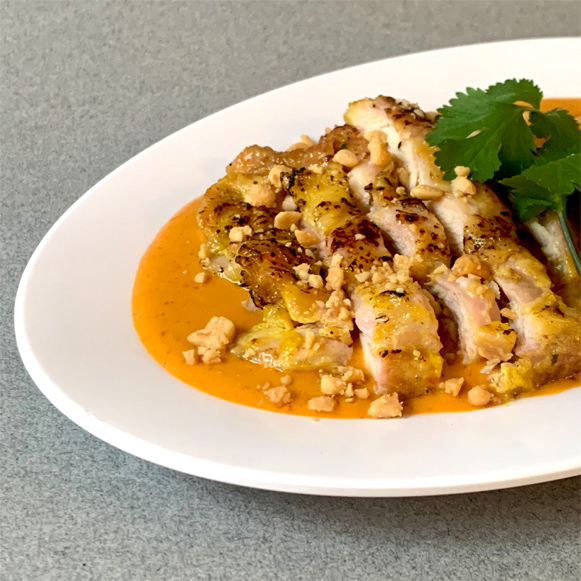 SATAY CHICKEN 12
MARINATED & GRILLED CHICKEN, SERVED WITH A LIGHTLY SPICY SATAY SAUCE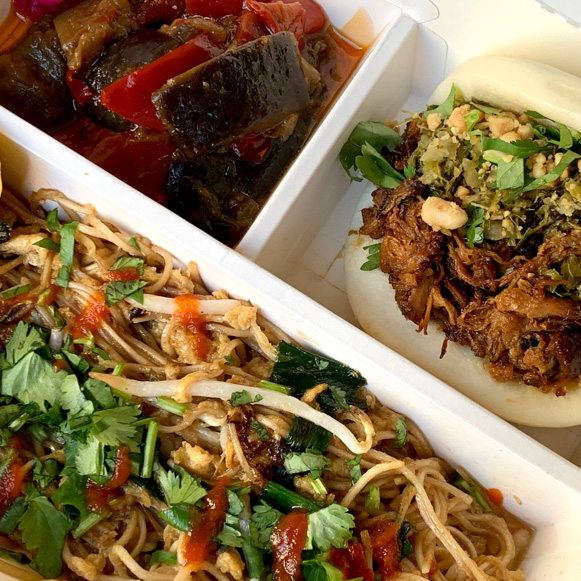 LUNCH BOX 10 (Between 12pm-2.30pm)
YOUR CHOICE OF BAO (BRAISED PORK OR FRIED TOFU), served with a stir-fried veggie (eggplant and red pepper) and VEGGIE LO MEIN NOODLES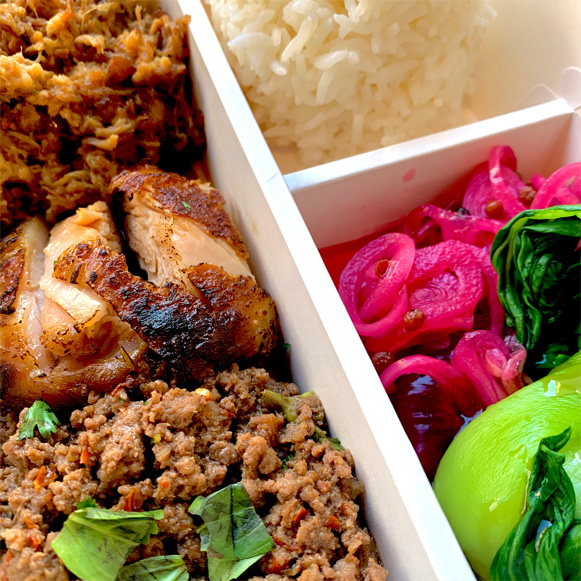 COMBOS 13
RICE, PICKLES, VEGGIE AND YOUR CHOICE OF BRAISED PORK, kaprao beef or KAI YANG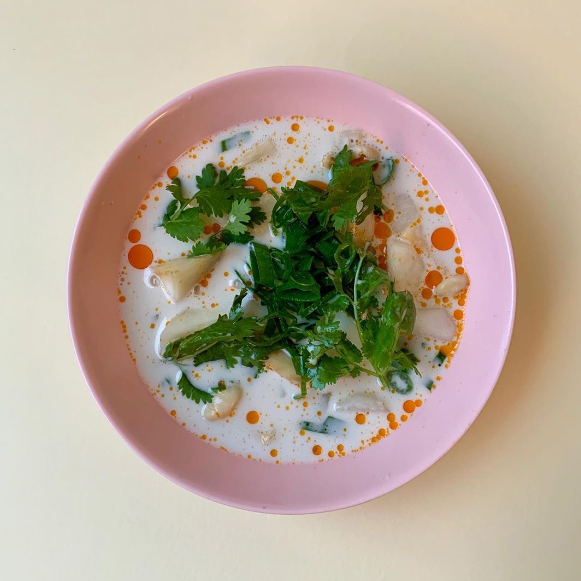 TOM KHA (V) 11
Coconut milk and lemongrass soup, served with shimeji mushrooms, topinambour and celeriac.
Served with rice.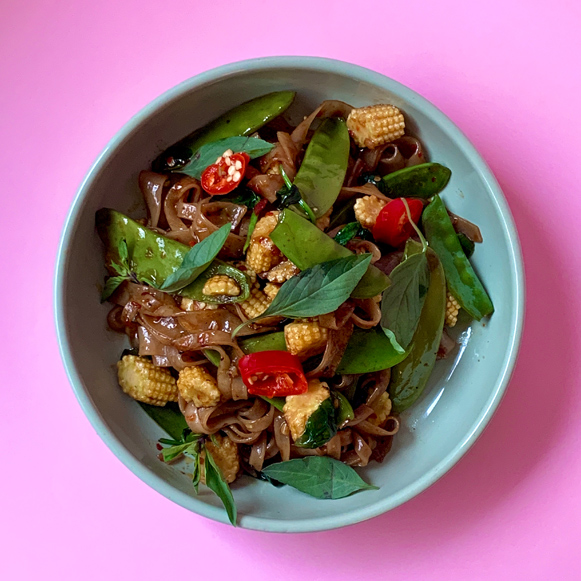 PAD KEE MAO (V) 12
SPICY RICE NOODLES, OYSTER sauce, garlic, thai basil, red chilies, spinach, baby corn, snow peas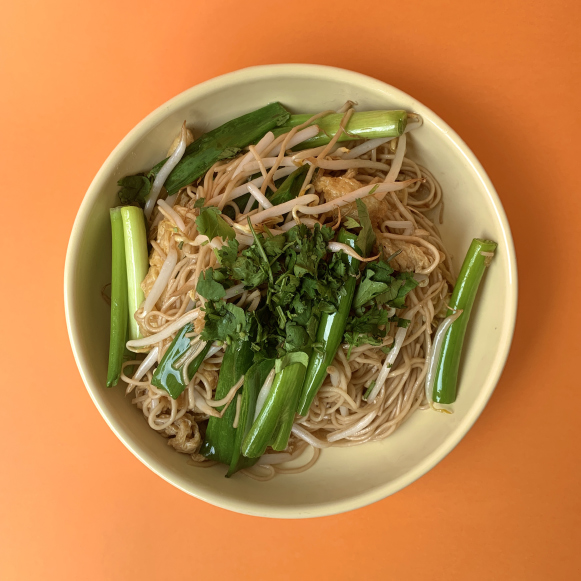 VEGGIE LO MEIN NOODLES (V) 10
YELLOW NOODLES STIR-FRIED WITH EGGS, SOY SAUCE, SPRING ONIONS, CORIANDER AND BEAN SPROUTS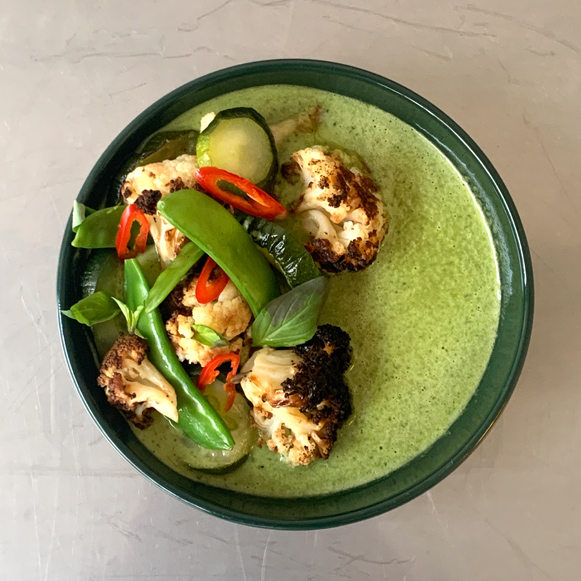 VEGGIE GREEN CURRY (V) 11
A MILDLY SPICY GREEN CURRY SERVED WITH SEASONAL VEGETABLES: Roasted cauliflower and zucchini, snow peas. Served with RICE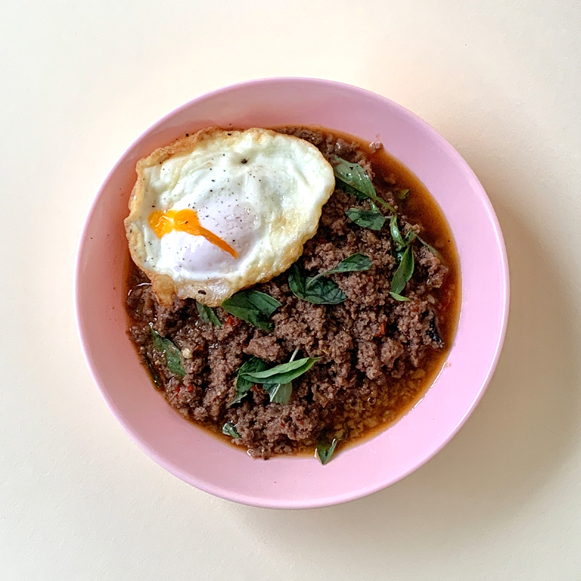 KAPRAO BEEF 12
Ground beef stir-fried with chilies, thai basil and garlic. served with a fried egg and rice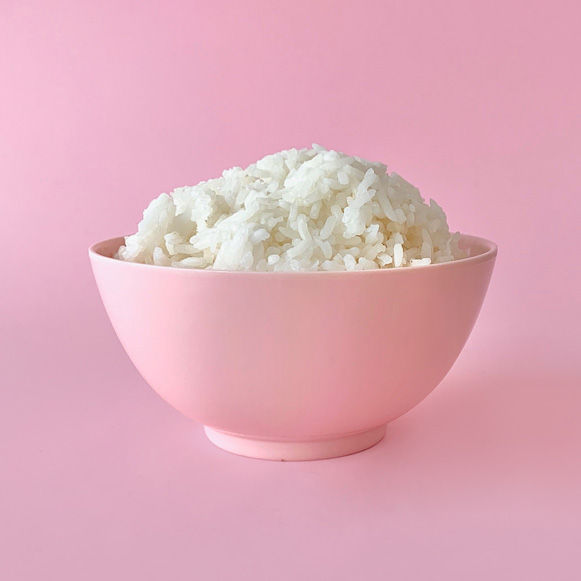 WHITE RICE 2
Plain white rice
COME GRAB YOUR LUNCH 12 PM - 2.30 PM
COME BACK FOR DINNER 6.00 PM - 10.00 PM
OR STAY HOME AND ORDER BY PHONE
+32 2 897 34 24
OR THROUGH UBEREATS

112 RUE DE TENBOSCH 1050 IXELLES
info@lilboytakeaway.be

OPEN FOR LUNCH FROM WEDNESDAY TO MONDAY
OPEN FOR DINNER EVERY DAY
COME VISIT OUR RESTAURANT